The Air Collection at Pinky's Iron Doors is Gaining Massive Popularity across the US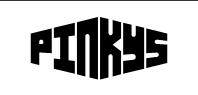 The leading iron door manufacturer is turning heads with its new Air Collection, which is quickly becoming popular with people across the country.
California, USA, 2 Aug 2022, ZEXPRWIRE, As minimalist interior design makes a comeback, people are now looking for doors that add simple appeal. For this reason, iron doors are becoming increasingly popular.
A leading California company is making waves in the market for its minimalist iron door collection that works well with contemporary themes. Among other things, the company's famous "Air Collection" has gained popularity among homeowners across the country.
This collection is especially famous for its clean design. The true nature of these doors lies in their strength and simple nature. The doors of this collection have wide glass panels that add to its charm. Different glass panels, door frames, different shapes and sizes make up the different parts of this collection.
The Air Collection is also customizable as it allows slight changes in the shape and color of the doors to suit the exact needs of customers.
The minimalist appeal of this collection has also inspired the design of many other types of doors in the company's inventory. These doors include wine cellar doors, pocket doors and double doors. For this reason, these doors are also often purchased by customers to complete the doors of Air collection.
One of the designers of this company said:We've spent a lot of time researching what works best for our customers. Our artisans carefully tuned the minimalist design of the air collection to match the modern aesthetic that is gaining popularity over time. Our goal was to design something that would instantly give the space a fresh new look. We also intentionally paired other types of doors with this collection so our customers can get it all under one roof!"
Celebrities are also rushing to get the doors of this collection. TLC's Nate and Jeremiah are among the most notable celebrities to have received Air Collection doors. In addition, celebrities such as Gregg Sulkin have also purchased it for their homes.
Pinky's serves customers across the country and also has beautifully designed flagship stores. However, their website remains their primary sales channel as their fast online customer service is unmatched in the market.
About pinky iron doors
Pinky's Iron Doors was founded in 1978 by Vic Der-Sarkissian, an Iranian drummer with a passion for exceptional design. iron doors. His sons took over the business in 2014, building on their father's legacy and expanding the business across the United States.
Today, Pinky Iron Doors is a leading manufacturer of iron doors, serving the country with a large selection of iron and steel through its fast and seamless website. Steel doors. Their collection includes French doors, Dutch doors, entry doors, wine cellar doors, pantry doors, sliding doors, pocket doors and more.
Media contacts
Company Name: Pinky iron doors
website: https://pinkysirondoors.com/
Postal address: Showroom 2382 East 48th Street Vernon, California 90058
Phone: 844-843-6677
E-mail: [email protected]